Arclight: a pocket ophthalmoscope for the 21st century
Dr Andrew Blaikie and Colleagues have had a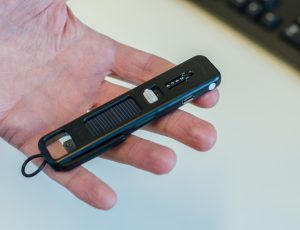 review article published on the Arclight Ophthalmoscope in the Christmas edition of the BMJ.
This device represents over 10 years of team work between a wide range of people and organisations including the Fred Hollows Foundation, Arclight Medical, Leicester University, UCL, NHS Fife Vision 2020 link with Malawi and the University of St Andrews Global Health team.
The University of St Andrews shop is the sole supplier of the Arclight in the UK with all profits from sales of the device funding distribution and education exercises in low income countries through the School of Medicine's Global Health Implementation Team.  The images below are from the distribution exercise at the School of Optometry in Lilongwe, Malawi in 2016.
The team are developing other devices and refining the Arclight to also have internal memory and a programmable switch for 2017 and are looking for funds to allow us to do this as well as renew patents.
Useful links:
Arclight website: http://arclightscope.com
[symple_button url="https://www.standrewsuniversitystore.com/health/ophthalmoscope/otoscope/ophthalmoscope-loupe-otoscope-black" color="blue" size="default" border_radius="3px" target="blank" rel="" icon_left="" icon_right=""]Buy an Arclight[/symple_button]