Science Day at Parkhill Primary School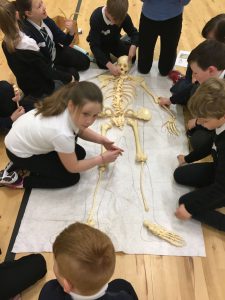 Henry Rae recently organised a Science Day at Parkhill Primary School in Leven.  There were 4 workshops on offer to the primary 5, 6 and 7 pupils.  Two workshops from the School of Medicine and one each from Physics and Biology.  The team comprised of 16 people from the Schools of Medicine, Biology and Physics.  The whole day was a great success and the children got really engrossed in the activities of every workshop.
The children found out how whales and dolphins communicated.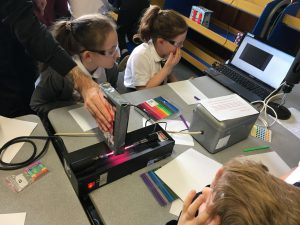 They operated real sonar equipment in basins of water to see how they hunted, the children used various equipment to explain how we balance, they carried out flame testing to see atomic colours, Snap circuits and how to make them, they used spectroscopes to look at discharge tubes and draw the atomic emission spectra, and built skeletons and learned what skeletons are made of and why.  The feedback from both the teachers and pupils has been very positive.