Golf competition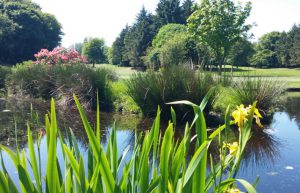 Around 40 of our colleagues, ex-colleagues and commercial partners attended an intensive day long course at Balbirnie Golf Club (just outside Glenrothes) on Thursday 11th June.  Under the expert guidance of Gordon Cramb, a number of breakout groups were dispatched at 8 minute intervals with the objective of minimising strokes.
This annual meeting has often been held at times when there have been significant challenges as exemplified by the Yetts o' Muckhart cyclone when the rain defied gravity and tracked vertically up trouser legs or the Forfar flood disaster when water rose from the earth to create a lake which rivalled the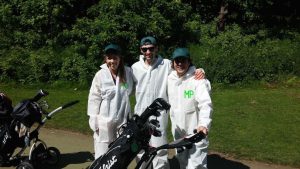 Okavango delta in size. This year's Balbirnie meeting experienced what must have been the most propitious conditions in the last 26 years and terms such as braw, biling and phew were uttered on a regular basis.  Particular mention must be made of a small but essential group of key support staff who had to don B and Q's best biological hazard protection suits to avoid being contaminated by the beautiful scenery and the beautiful game.
Let us be honest, the meeting was about inclusion, participation and exchanging expert opinions.  It would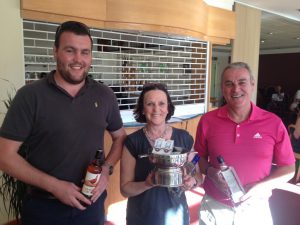 be invidious to single out prize winners but special mention should be made of Brian Cohen (nearest the hole on the 11th) who retired some 15 years ago and Julie Struthers who needed a small trailer to take home her winnings.  Who said women should go back to the laboratory where they can fall in love and cry.  A message to the rest of the attendees – second is just the same as first last.