University awarded £2.8m to tackle superbugs
Researchers at the University of St Andrews have been awarded a £2.8M Global Consortia grant by the Medical Research Council to investigate antibacterial resistance.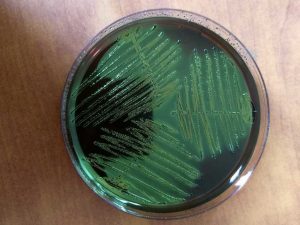 Led by Professor Matthew Holden from the School of Medicine, the three-year award, known as HATUA (Holistic Approach to Unravel Antibacterial Resistance in East Africa), a Swahili word for action, will use a range of research approaches, from clinical and microbiological to geography, modelling and social sciences, to identify, prioritise and understand the specific problem of antibacterial resistance (ABR) across different communities and environments in Kenya, Tanzania, and Uganda.
The consortium will operate in contrasting areas of high and low resistance including urban, semi-urban and rural settings, allowing a unique comparison of geographical, economic and social contexts, to better inform future interventions to prevent the spread of infections and resistance.
Professor Holden said: "I'm delighted to receive this funding which will bring together research teams from Africa, the US and the UK. We will be working in a part of the world with the highest burden of infectious diseases and therefore the greatest need for effective life-saving antibiotics. Our multi-disciplinary approach will piece together the factors contributing to the rise in resistance seen across the region. This will help to develop ways to stop the spread of resistant bugs, and keep antibiotics working."
The St Andrews research group comprises of researchers from the Schools of Medicine, Geography & Sustainable Development, Mathematics & Statistics and Biology. Dr Katherine Keenan from Geography & Sustainable Development said: ''Antibacterial resistance is not just about bugs, it is a problem influenced by human behaviour and social systems. We will bring together expertise from social and natural sciences to better understand this complex issue and suggest ways forward in low resource settings."
The grant is part of a series of multi-million pound grants awarded to four UK universities to conduct interdisciplinary research into the biological, social, cultural and economic drivers behind the development of anti-microbial resistance (AMR) in low and middle income countries (LMICs). The AMR in a Global Context Consortia awards, totalling £12 million, have been jointly funded by the cross-research council AMR initiative and the National Institute for Health Research's (NIHR) Global Health Research Programme.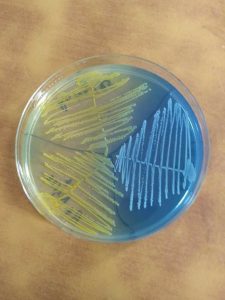 The projects will contribute to the UK's commitment to Official Development Assistance (ODA). The Research Councils' contribution will be made through the Global Challenges Research Fund (GCRF) which supports cutting edge research addressing the problems faced by developing countries. The NIHR contribution will be made through its Global Health Research ODA allocation which is aimed at supporting internationally-outstanding applied research for the direct and primary benefit of patients and the public in LMICs.
The four consortia, led by teams at the University of Bristol, the University of St Andrews, the Liverpool School of Tropical Medicine and the University of Glasgow, are the result of a raft of innovative development awards and workshops to improve capacity and collaboration in both the UK and partner countries. The three-year awards will draw together UK groups with researchers and policy makers in partner countries.
Dr Jonathan Pearce, Head of Infections and Immunity at the Medical Research Council, said: "Antimicrobial resistance is a complex and fast evolving issue for healthcare and agriculture worldwide. It's a problem that cannot be dealt with by one country acting alone, so these kinds of international, collaborative research projects are absolutely crucial to developing our understanding and finding solutions.
"There are worrying gaps in our understanding of the spread and transmission of drug resistant infections, the factors driving such resistance, and how these factors are influenced by, and interact with, different environments. The challenge is exacerbated by rapidly increasing urbanisation, poverty and inequalities, conflict and fragility, changing patterns of food production and expanding globalisation, which means data and insight is missing from the countries and communities who need it most.
"It is predicted that AMR will kill more people than cancer by 2050 worldwide* if we do not come together to find a solution. We must act before it is too late."
Professor Chris Whitty, Chief Scientific Adviser, Department of Health and Social Care, said: "AMR is a multi-dimensional global health issue which has the potential of creating a disproportionate health and economic burden on low and middle-income countries (LMICs).
"The NIHR, working in partnership with the cross-research council AMR initiative, is pleased to be supporting four multi-disciplinary consortia to identify the factors driving microbial resistance in LMICs and contribute to the development of context-specific interventions to tackle this global health challenge."
For full details of each project please visit the UK Research and Innovation (UKRI) website.
The MRC and UKRI partners are sponsoring a Science Museum exhibition putting the spotlight on antibiotic resistance, running until Spring 2019.
Read more about AMR on the MRC website.
Issued by the University of St Andrews Communications Office.