Visit to Oxford University Clinical Research Unit, Ho Chi Minh City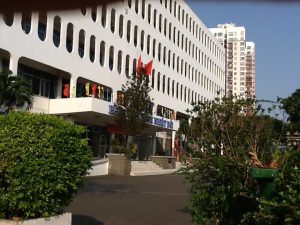 Dr Kerry Pettigrew visited the Oxford University Clinical Research Unit (OUCRU) in Ho Chi Minh City, Vietnam during January and February.
Hosted by Prof Steve Baker and working with Phat Voong Vinh, she performed whole-genome DNA sequencing and phylogenetic analysis of Staphylococcus aureus bacteraemia samples collected at the Hospital of Tropical Diseases (HTD). This Holden Group/OUCRU collaboration is a capacity-building endeavour to investigate Staph aureus infection and transmission in a resource-poor environment.
Also ongoing are investigations of an antimalarial drug with antibacterial properties. Whole-genome sequencing of resistant strains of Staph aureu
s is hoped to reveal clues as to the mechanism of action of this potentially novel antibiotic.
This visit was funded by a Discretionary Travel Award from the School of Medicine, and accommodation support from OUCRU.