Tuberculosis: Working to Empower Nations' Diagnostic Effort (TWENDE)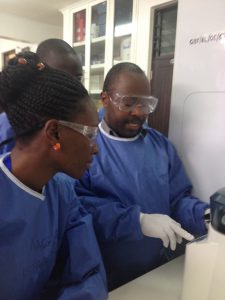 The University of St Andrews is delighted to announce the award of TWENDE, a 440,000 euro project funded by the European & Developing Countries Clinical Trials Partnership (EDCTP). In Swahili, twende is a word used to encourage one another to move forward. Supported by the European Union, this project aims to understand and overcome the barriers to the implementation of better tuberculosis diagnostics. Tuberculosis is a chronic chest infection that kills nearly 2 million people worldwide every year.  In a resource poor environment, diagnosis is difficult and it takes many months to get results back. New diagnostics are being developed but few have been implemented yet in the areas where people need them the most. TWENDE will create a platform to translate research innovations into policy and practice.  It will focus on three East African countries, Uganda, Kenya and Tanzania, who are increasingly working together to solve their health problems.
The project will bring together seven institutions:
the University of St Andrews (UK)
the Makerere University College of Health Sciences (Uganda)
the Kilimanjaro Clinical Research Institute (Tanzania)
the Mbeya Medical Research Centre (Tanzania)
the Kenya Medical Research Institute Centre for Respiratory Diseases Research
the East African Health Research Commission (EAHRC)
CPAR Uganda ltd, a community development organization
Project objectives
Dr Wilber Sabiiti and Prof Stephen Gillespie (University Of St Andrews) are leading the study, along with partners in Uganda, Kenya and Tanzania. They will work closely with the EAHRC and the national TB control programmes of each partner country.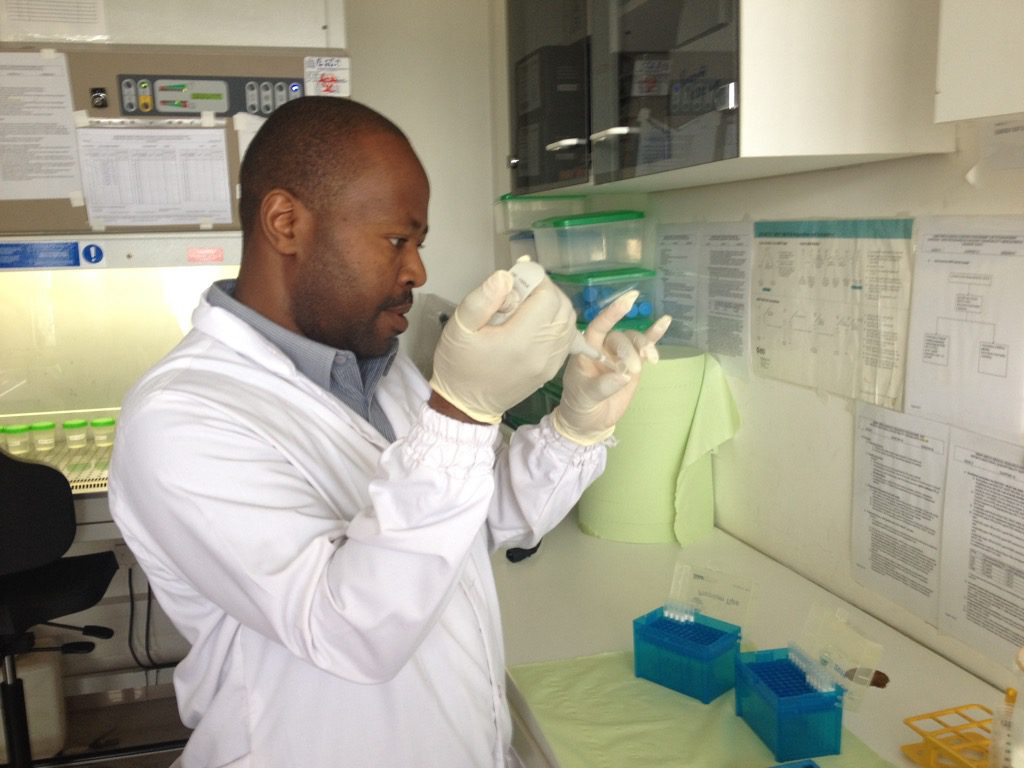 TWENDE will:
Evaluate the extent of the implementation of two WHO approved molecular diagnostics and explore how to implement the rapid MYcobacterial Treatment Response Assay (MYTRA) developed by the University of St Andrews.
Assess the benefits of these methods to the health care system and gauge the attitude of health care staff and administrators to the funding of these tests.
Seek both local and international avenues to unravel the impediments to a wider uptake of effective TB diagnostics
Engage policy makers to accelerate the uptake of research innovations
Build capacity by offering expert advice on policy formulation as well as equipping and training knowledge transfer officers and regional user groups (clinicians and laboratory technologists) in order to sustain the translation of research output to the public domain.
The impact of this study is expected to be far-reaching, with findings applicable not only to TB but to the entire health care system.
This project is part of the EDCTP2 programme supported by the European Union.
contact: Ms Marion Ponthus