SWAB Stakeholders meeting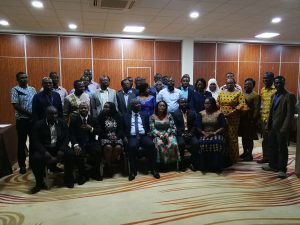 The Scotland–West Africa Partnership to fight Antimicrobial resistance (SWAB) consortium held their first stakeholders meeting at the University of Health and Allied Sciences (UHAS) in Ho, the capital city of Ghanaian Volta region.  The meeting brought together 43 delegates from academia, policymaking, human and animal healthcare and medicines regulators.  Four delegates for Cote d'Ivoire and Sierra Leone also attended the meeting.
SWAB consortium brings academic research institutions together with policymaking bodies from the United Kingdom (University of St Andrews, NHS Fife, University of Edinburgh and Glasgow Caledonian University), Ghana (UHAS, University of Ghana Noguchi Memorial Medical Research Institute, Ministry of Health AMR steering committee), Sierra Leone (University of Sierra Leone and Ministry of Health), and Cote d'Ivoire (Institut Pastuer Abdijan and Ministry of Health AMR steering Committee).  Funded by the Scottish Funding Council (SFC)/Global Challenges Research Fund (GCRF) through the University of St Andrews Research Impact office, the consortium aims to establish a formidable network of researchers and policy makers to support the effective implementation of National action plans against Antimicrobial Resistance (AMR) in the partner countries in West Africa.  Working with the National AMR steering committees, SWAB will conduct research aimed at generating evidence needed by partner countries to effectively implement their national action plan against antimicrobial resistance.
The stakeholders meeting in Ho marks the beginning of the West Africa wide journey of exploring, listening and dialoguing with stakeholders on how best to combat antimicrobial resistance.  SWAB consortium strongly believes in interdisciplinary approach to solve healthcare challenges.  We have integrated the expertise of St Andrews Lean Consulting as we believe effective use of resources is critical for winning the battle against AMR.  Key professionals involved in the implementation of the national action plans against AMR will receive lean management training as part of SWAB deliverables.  The training will enable the policy makers and implementors identify innovative ways to improve processes for effective implementation of the policy against AMR.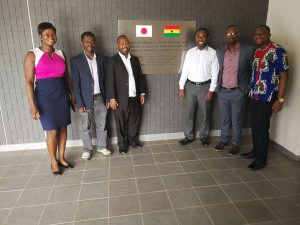 SWAB team at University of Ghana