St Andrews alumna sets out for new opportunity at Princeton
St Andrews alumna sets out for new opportunity at Princeton 
Dr Rebeca Diaz Vazquez, a research fellow at St Andrews, is leaving for Princeton University to take up a postdoctoral research position at the Lewis-Sigler Institute for Integrative Genomics. 
For the past seven years, Rebeca has been at St. Andrews, initially starting as a PhD student in Neurogenetics and has since stayed as a Research Fellow working with Dr Silvia Paracchini.  Rebeca cites the "high quality of research and backdrop of St Andrews" as her reasons for choosing St Andrews School of Medicine.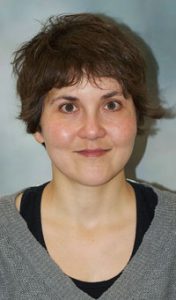 Throughout her time at St Andrews, Rebeca was able to work on a variety of different projects, including researching genes involved in learning disorders like dyslexia and language impairment, developing a light-based system to alter gene expression and learning methods to study neuronal activity.  In collaboration, she also worked investigating neurodegenerative disorders and the role of non-coding DNA. 
For students currently thinking of attending St Andrews, Rebeca emphasised the importance of learning in a small community saying, "it facilitated multidisciplinary collaborations with different people working in various areas of research – it was invaluable getting to work and learn from them."  Rebeca also highlighted the tremendous amount of support she received from the University during her time saying, "the University really supports you and that makes a huge difference when you're working or studying." 
For her next chapter, Rebeca is heading to New Jersey, USA as a postdoctoral researcher at the Lewis-Sigler Institute for Integrative Genomics investigating the basic biology of ageing and the epigenetics of transmissible characteristics using C. elegans as a model organism.