Scottish experts help fight Covid-19 in Uganda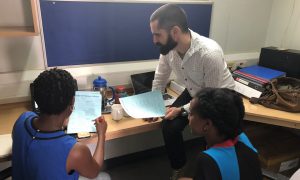 Dr Derek Sloan is working closely with colleagues at the Infectious Diseases Institute at Makerere University in Kampala, Uganda, in order to develop a series of adverts and programmes for Ugandan television about Covid-19.  These broadcasts are being transmitted on national media channels and are available on-line.  They are intended to promote evidence-based public health messaging in relation to the ongoing pandemic.  They also directly address some myths and rumours which are circulating about Covid-19 in Kampala, and which – if left unchecked – may undermine Uganda's strong response to the threat posed by the virus.
The full press release and links to the adverts can be found on the University of St Andrews news page.