Scotland Malawi Partnership Member Awards 2019
The many threads of the School's research and teaching activity in Malawi were represented at the Annual Scotland Malawi Partnership Member Awards event, which was held on the 5 September 2019 in Edinburgh's City Chambers.
The event was presided over by HRH The Princess Royal and attended by 150 Scottish Malawi Partnership members.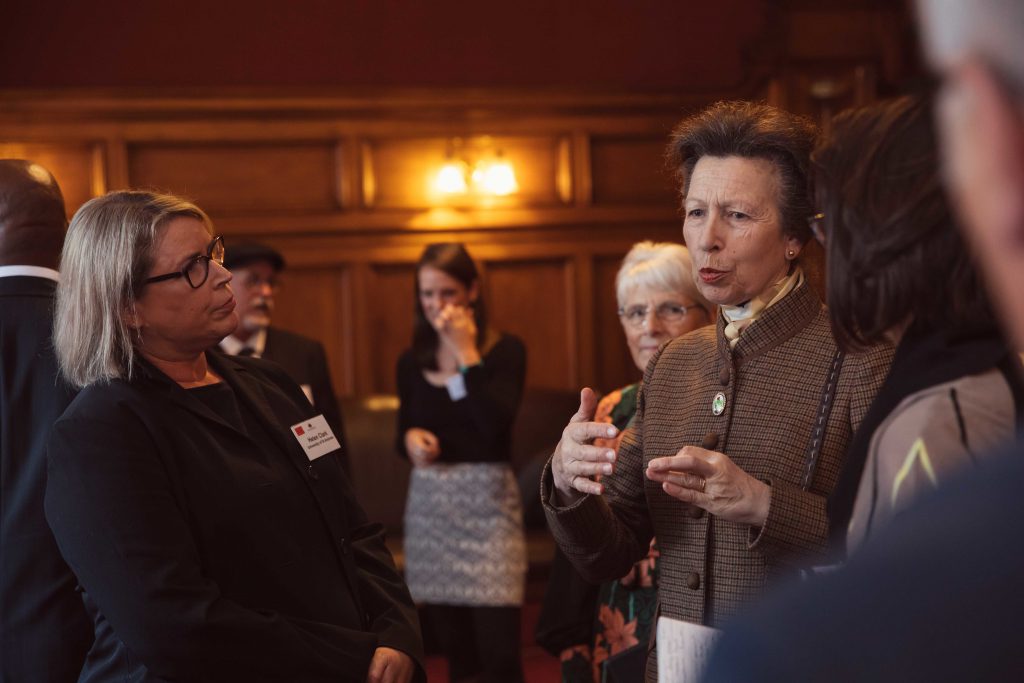 The School has a long history of collaboration with the College of Medicine in Malawi, including working with them to develop their curriculum and implementing on online curriculum management system. Members of staff also have an active research and teaching presence in Malawi through the Global Health Initiative, including Prof Stephen Gillespie, Dr Derek Sloan (Infection and Global Health), Dr Bernadette O'Hare (Global Health Implementation and Paediatrics and Child Health) and Dr Andrew Blaikie (Arclight). Our students also have the opportunity to take part in the Dorothy Miller bursary scheme to spend time in Malawi over the summer.
In addition, the School is a partner in the Ungweru project with ENT doctors and nurses in NHS Fife. This project facilitates ENT nurses from Malawi to visit partners in NHS Fife to develop skills and processes to implement in the Queen Elizabeth Hospital in Blantyre. The Malawian nurses are Visiting Scholars at the School  during their time in Fife.
The School was represented at the event by Helen Clark (Assistant School Manager), who reported that it was a day of inspiring presentations, music and an unexpected chat with royalty.
Image credit: : Photographs Kirsty Bain. Courtesy of https://www.scotland-malawipartnership.org/