MBLA Conference
With support from the Global Challenges Research Fund (GCRF) and Scottish funding council (SFC), the first ever Molecular bacterial load assay (MBLA) stakeholders conference was held at the University of St Andrews, 11th – 13th June 2018.  Directors of national TB control programmes, laboratory scientists, academics and industrialists representing 16 countries participated in the conference and WHO representatives.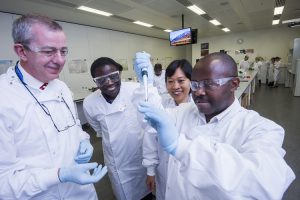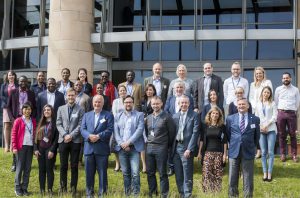 17 delegates participated in the 2-day MBLA training session including Dr Christopher Gilpin, senior scientist at the Laboratories, Diagnostics and Drug resistance Unit (LDR) of the Global TB programme represented WHO.  North East Fife MP, Hon. Stephen Gethins opened the training session on Monday 11th June and the Principal of the University of St Andrews, Prof Sally Mapston opened the conference plenary session on Wednesday 13th June.  MBLA is a novel test that measures the number of tuberculosis (TB) bacteria in patient sample in a matter of hours and monitors the effectiveness of medicine in killing the bacteria as the patient progresses on treatment.  The conference discussed ways by which the MBLA test can be translated into routine clinical practice and be accessed by TB patients who need it the most.  In addition to the current evidence, the conference recommended a large scale multi-site – multi-national near routine practice evaluation of MBLA to conclusively answer technical and operational questions required by WHO to approve the test for routine practice.
We acknowledge financial support from GCRF and SCF through the University St Andrews Research policy office, PanACEA consortium and School of Medicine, and EDCTP that has substantially funded the development of MBLA test. Great thanks to organising and training teams, the school of medicine research support and administration offices, the Biology teaching lab team, and indeed the conference delegates who travelled long journeys to St Andrews.