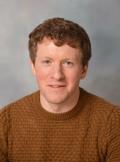 Mr Martin McHugh

Postgraduate student
I gained a BSc in Biological Sciences from the University of Edinburgh with Honours in Infectious Diseases in 2010. I then took up a post as a Trainee Clinical Scientist at the Mycology Reference Centre Manchester. During my training I was seconded to other NHS diagnostic labs within Manchester and further afield, gaining training in the diagnosis and management of bacterial, viral, fungal and parasitic infections. During this time, I also gained an MSc in Medical Microbiology from the University of Manchester, with distinction. My MSc dissertation looked at the transcriptional response of Candida albicans biofilms when exposed to the antifungal drug fluconazole.
In 2014 I took up a post at the Royal Infirmary of Edinburgh as an Associate Clinical Scientist. My role is to develop the laboratory diagnostic service and I have been involved in a number of projects evaluating methods for the detection of bacterial and viral pathogens, mainly using PCR-based assays. Also in 2014 I gained registration as a Clinical Scientist with the Health and Care Professions Council and in early 2015 I passed the Part 1 examination in microbiology for Fellowship of the Royal College of Pathologists. I am interested in using modern techniques to improve the diagnosis of hospital-associated and antimicrobial-resistant infections, with an aim to allow better clinical management of these conditions and improve patient outcomes.
I started PhD study at the University of St Andrews in 2015, under the supervision of Dr Matthew Holden. As part of the SHAIPI consortium I will be looking into the genomic epidemiology of vancomycin-resistant enterococci (VRE) in Scotland. VRE is an increasing concern in immunocompromised patients and local outbreaks have been seen in high-risk settings. Increased understanding of these organisms may allow targeted interventions to decrease VRE spread and acquisition within healthcare settings.
data source: symbiosis
A research@st-andrews record is not available for mpm20