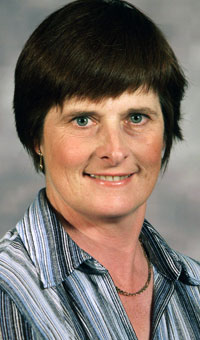 Mrs Mary Wilson

Research Technician
As Research Technician / Laboratory Manager, I oversee the general daily running of the research lab facilities in the Medical School Building.
This entails arranging any repair work required for facilities or equipment and also ensuring communal laboratory requirements are met. I regularly meet with company representatives to keep up to date with new technology and also to arrange competitive quotes when required. I also assist in the varied project work of the School's Principal Investigators as and when required and lecture annually to students on good laboratory practice and procedures.
In addition, I am the Deputy Departmental Radiation Protection Officer, ensuring strict guidelines are adhered to when working with radioactive sources.
data source: symbiosis