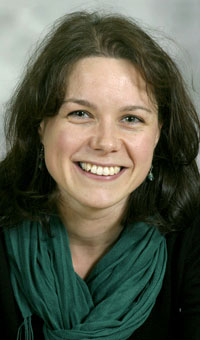 Dr Morven Shearer

Senior Lecturer
Graduating from the University of Glasgow with a BSc (Hons I) degree in Pharmacology, I was awarded a MSc in Pharmacology by the University of Iowa for my work on cellular signalling mechanisms in breast and brain cancer, and a PhD from the University of Cambridge for my investigations into nerve regeneration following spinal cord injury. I also hold a PGDip (Law, London), PGCertHE (Dundee) and am a Fellow of the HEA.
I moved to the University of St Andrews in 2001 as a teaching fellow in the School of Biology and was promoted to senior lecturer (education-focussed) in 2008. I worked in the School of Biology for almost 10 years, and held a number of positions during that time, including Advisor of Studies, Disabilities Coordinator and Director of Teaching. During this time, I became interested in biomedical ethics, an interest which I developed further during my time at the Ethox Centre, University of Oxford and at the University of London. I joined the School of Medicine in February 2011.
I am interested in the ethical issues raised by developments in medicine and healthcare, which can cover a wide range of areas. For example, following on from my work on paediatric anti-depressant use, I was involved in research on the optimisation of care of children with cerebral palsy, and the evaulation of their transition into adult services. I've also spent time at the WHO headquarters in Geneva working on the Adverse Childhood Experience (ACE) international questionnaire, which is a part of a multi-partner project exploring the effects of child maltreatment on long term chronic health and health risk behaviours. This past summer I supervised a project on decision-making in end-of-life care, working closely with Edinburgh Cancer Centre. I'm now based in the Division of Infection and Global Health in the School and have been working with colleagues to look at ethics and regulation of research. One of our current projects, funded by EDCTP and working with partners in Africa, aims to build research ethics review capacity in Tanzania. To add into the mix, I also co-supervise a PhD student from Art History who is exploring ethical issues around medical museums (https://www.st-andrews.ac.uk/arthistory/current/pg/researchstudentprofiles/)
My interests in ethics and governance also tie in with my roles as a member of University Court, Convenor of the School Ethics Committee, and my membership of UTREC.
I also enjoy being involved in the SoTL, particularly in relation to ethics teaching and reflection. In AY2017/18 I was involved in starting a Faculty Learning Community (FLC) with colleagues from across Science & Medicine to foster cross-disciplinary discussion around pedagogy.
Roles
University: Member of University Court (Senate Assessor for the Science Faculty)
University: Member & Deputy Convenor, University Teaching & Research Ethics Committee (UTREC)
School of Medicine: Convenor, School Ethics Committee
School of Medicine: Teaching: designing, overseeing and delivering teaching in medical ethics from first to third year (UG) and also at Masters level
School of Medicine: Personal Tutor
External: Member (Ethics lead, St Andrews), Institute of Medical Ethics Regional Group
data source: symbiosis
I'm a Senior Lecturer (education-focussed) in the School of Medicine and I work in the area of medical ethics and healthcare policy. I also have interests in pedagogy and SoTL (scholarship of teaching and learning). 
source: research@st-andrews