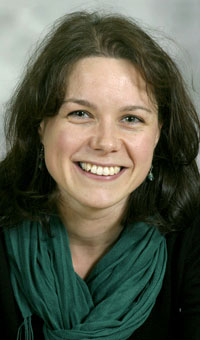 Dr Morven Shearer

Academic Fellow
Graduating from the University of Glasgow with a BSc (Hons I) degree in Pharmacology, I was awarded a MSc in Pharmacology by the University of Iowa for my work on cellular signalling mechanisms in breast and brain cancer, and a PhD from the University of Cambridge for my investigations into nerve regeneration following spinal cord injury.
I moved to the University of St Andrews in 2001. During this time, I became interested in biomedical ethics, an interest which I developed further during my time at the Ethox Centre, University of Oxford and at the University of London. I joined the School of Medicine in February 2011.
I am interested in the ethical issues raised by advances in medicine, particularly those involving reproductive technologies and those surrounding children and health care. For example, following on from my work on paediatric anti-depressant use, I was involved in research on the optimisation of care of children with severe cerebral palsy, and the evaulation of their transition into adult services. In summer 2011 I worked at the WHO headquarters in Geneva on the Adverse Childhood Experience (ACE) international questionnaire, which is a part of a multi-partner project exploring the effects of child maltreatment on long term chronic health and health risk behaviours.
I'm also interested in research ethics & governance, an area which ties in with my role as Convenor of the School Ethics Committee, and my position on UTREC.
During my fellowship, I hope to develop a distinct research area in ethics and health policy, and to strengthen links with WHO, the Ethox Centre and other groups within St Andrews & Edinburgh.
School Roles
Teaching: designing, overseeing and delivering teaching in medical ethics from first to third year
Convenor, School Ethics Committee
Member, University Teaching & Research Ethics Committee (UTREC)
Member, Animal Welfare & Ethics Committee (AWEC)
Personal Tutor
Member (Ethics lead, St Andrews), Institute of Medical Ethics Regional Group
data source: symbiosis
I'm an Academic Fellow in the School of Medicine, and work as part of the larger Public Health and Health Policy research group. My research involves consideration of the ethical issues raised by advances in medicine, particularly those surrounding children and health care.  Recent projects include the ethics of antidepressant use in children, the evaluation of services for children with cerebral palsy in Scotland, and exploring the ethical issues raised by paediatric clinical trials.  
source: research@st-andrews