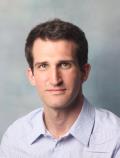 Dr Keith Moffat

Clinical PhD Student Health Informatics, General Practitioner, Medical Advisor NSS
Keith Moffat studied medicine at the University of Glasgow, graduating in 2008. During his time at Glasgow he completed an intercalated BSc in Neuroscience in 2006.
He completed his vocational GP training in August 2014. Following this he was an Academic Clinical GP fellow at the department of General Practice and Primary Care in Glasgow until 2016.
Keith was the Scottish Clinical Lead of the 3D multimorbidity study between 2014 and 2017. This was a multicentre RCT which investigated an intervention aimed at improving the management of patients with multimorbidity in primary care.
Keith is currently a clinical PhD student in health informatics at the University of St Andrews. His PhD involves using machine learning to predict recruitment to RCTs in general practice.
He also works in general practice, as a medical advisor to NHS National Services Scotland and is the national clinical lead for SPIRE.
data source: symbiosis
7  (of 7 published available) for krm9. (source: University of St Andrews PURE)
Please click title of any item for full details
Management of multimorbidity using a patient-centred care model
Chris Salisbury,
Mei-See Man,
Peter Bower,
Bruce Guthrie,
Katherine Chaplin,
Daisy M. Gaunt,
Sara Brookes,
Bridie Fitzpatrick,
Caroline Gardner,
Sandra Hollinghurst,
Victoria Lee,
John McLeod,
Cindy Mann,
Keith Rafie Moffat,
Stewart W. Mercer
Lancet
 2018 vol.392 pp.41-50