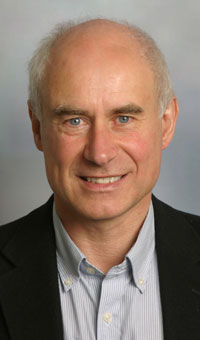 Dr John Lucocq

Reader
Research: I am a medically qualified research scientist working in the area of cell biology and electron microscopy. I also have an interest in membrane lipids, membrane traffic and mitosis. I have made discoveries in the areas of membrane compartmentation, organelle partitioning in mitosis and the evolution of organelles.

Teaching: I have extensive experience in medical, dental, and life sciences teaching; delivering courses in the areas of cellular biochemistry, membrane traffic, problem solving, statistics and quantitative techniques as well as gross anatomy, histology and stereology. I have a 30 years experience in teaching international (european and world) courses on quantitative electron microscopy and immunoelectron microscopy. I specialise in teaching function-oriented neuroanatomy and neuroscience courses.

Journalism: I have an interest in medical journalism and popular science writing as well as motivational speaking.
data source: symbiosis