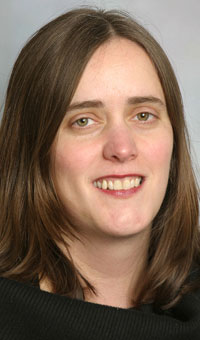 Dr Jo Inchley

Senior Research Fellow (CAHRU)
Biography
Jo graduated with a BSc in Anatomical Sciences from Bristol University (1992) and an MSc in Health Promotion from the London School of Hygiene & Tropical Medicine (1994). She gained her PhD from the University of Edinburgh in 2009 for work on longitudinal determinants of physical activity among early adolescents.
Previously, she worked as a researcher at the Centre for Health and Social Research in Fife and as Evaluation Coordinator for the European Network of Health Promoting Schools at the the University of Edinburgh. She moved to CAHRU when it was established in 2000 and became Assistant Director of the Unit in 2006. She took up her current post at the University of St Andrews School of Medicine in 2011.
Jo's research interests are in child and adolescent health and health behaviours. Her work mainly focuses on two core areas (1) physical activity and health and (2) schools as a setting for health promotion. She is a member of the Scottish Physical Activity Research Collaboration (SPARColl) and the Schools for Health in Europe (SHE) research network.
Research Interests
Physical activity behaviour among children and adolescents
The psychosocial and environmental context of health behaviour in young people
Health promotion in the school setting
Conceptualisation, implementation and evaluation of the Health Promoting School
Health transitions from primary to secondary school
Activities/Projects
data source: symbiosis